Typical Wiring For
PART NUMBER 110425
FOR ALL
Champion Brand Window Cooler Switches

wiring diagram #1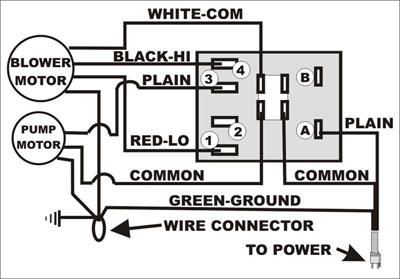 Typical Wiring For
OTHER Brands Window Cooler Switches

(NOT CHAMPION BRAND)
P/N 7212 & P/N 7225

wiring diagram #2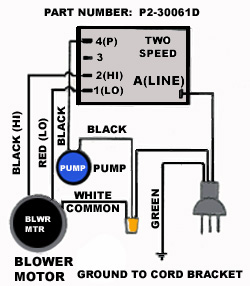 Wiring Diagrams Sent With All Switches
See Terminal Connections on Back Side
of Switches Shown on The Right
to Determine The Switch P/N
You Need

wiring diagram #3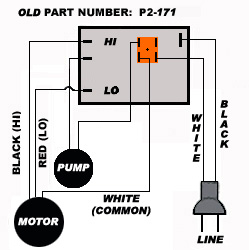 SPECIFY P/N 110425 SWITCH
FOR ALL
CHAMPION BRAND
WINDOW MODEL COOLERS
WARNING:
HOUSE VOLTAGE CAN BE LETHAL
1. Turn off power before installing switch. The installer of this switch must be technically qualified for this type of installation. A qualified electrician should check all wiring and circuit breakers and be sure that the cooler installation is effectively grounded.

2. Refer to evaporative cooler installation instructions and all applicable electrical codes for correct installation of evaporative cooler, switch and wall switch box, correct wiring procedures and effective grounding.

3. Motor and pump voltage and amperage must not exceed switch specifications. This switch is recommended for 120 volt applications only.

4. This diagram is a basic schematic and is not intended to represent all methods of installation because of various cord, plug, and pump configurations. See evaporative cooler installation instructions and motor and pump instructions for proper motor and pump wiring. Be sure motor, pump and cooler are properly grounded. Color coded wires must not be interchanged or interconnected with each other.

5. CAUTION: Turn the switch to "OFF" position before turning power on.